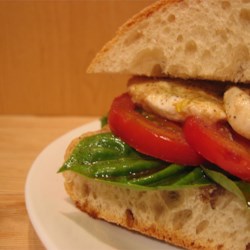 Today at a conference I had the option of the following boxed lunch sandwiches:
Roast Beef
Smoked Turkey
Ham
Vegetarian
I asked the lady "What is in the vegetarian box?"
She told me "
Mozzarella, basil and tomato sandwich
".
Mozzarella?
Mozzarella = strings
I took a shot and I liked it.
I am trying to switch to a "mostly vegetarian" diet slowly but surely. I have a clause in my agreement that permits me to continue to eat Jerk Chicken no matter what.
So far I have tried:
Stir-Fried Vegetable and Tofu
Hummus, Pita and Vegetable Wrap